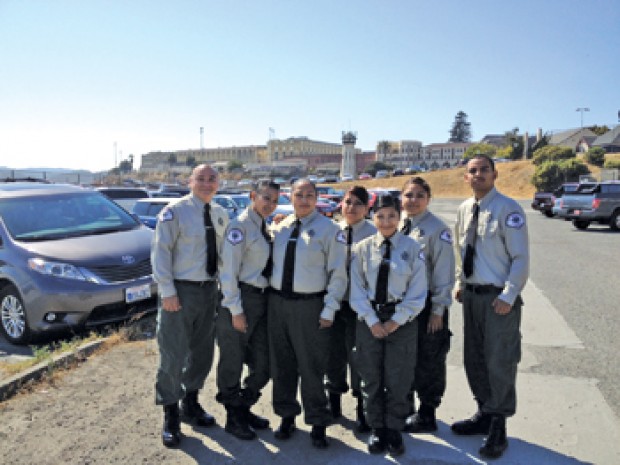 HANFORD — Seven criminal justice-corrections cadets from the Hanford campus of San Joaquin Valley College and their instructor, Dan Nadler, had the opportunity recently to tour San Quentin, the oldest state prison still operating in California.
The students who participated in the tour were Rito Alcoser, Adriana Andrade, Maria Sandoval, Jessica Guevara, Cristal Cota, Araya Duran and Phillip Lopez.
Set along the shores of north San Francisco Bay, San Quentin is perhaps best known for housing the 700-plus male inmates on Death Row and the state's only gas chamber. However, San Quentin also serves as a reception center for new commitments, a general population unit, an adjustment center which houses the worst-of-the-worst inmates and a minimum security work crew unit.
San Quentin prides itself on being on the forefront of offering rehabilitative programs for its inmate population. Students were permitted to stand face-to-face with four inmates currently serving life sentences and ask them questions to gain an understanding of the prison system from the inmates' point-of-view.
Students also experienced "the Dungeon," considered to be the oldest building constructed by the state, where inmates were tortured up until the early part of the 20th century). They also saw the prison's newly built, state-of-the-art hospital, which includes trauma, dialysis, physical therapy and mental health units, an X-ray facility and full pharmacy.
Students also were provided with some of the little known facts and legends that make San Quentin so unique. For example, inmates are still housed in 5-foot x 8-foot cells, with two inmates per cell except for Death Row.
San Quentin was designed with the idea that prison should not be a pleasant place. Each cell door consists of an "unlucky" 13 bars and the number of steps between each tier is 13.